Funding your studies in the USA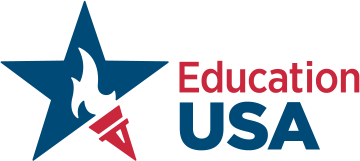 Cost of studying in the USA
You should be able to find the total cost of studying per year (called "the cost of attendance") on a university website (it may be in a section called financial aid).  
Unlike a UK university, it is not unusual for the cost of attendance to include more than tuition fees – it may also include any additional fees, health insurance and costs like room and board and personal expenses, depending on how the university approaches this information. This is important to remember if you are trying to compare costs to attend a UK university with a US college!
Remember that the 'sticker price' isn't always the net cost – if you are able to secure funding this can reduce the actual cost to you and your family. Using strategies like looking for funding to reduce the cost charged is very normal for US families with students heading to college.
Why funding is important to get a visa
To get a visa, you need to prove to the consular officers at the Embassy that you have access to funding for the first year of your study, either through personal funds or through funding from a university or external funding body. Too often, students leave funding until the end and then miss out on a place because they cannot get the funding together before they need to apply for a visa.  
As EducationUSA advisors, funding is one of the top questions we receive from UK students, and so this guide is to help you secure funding.
Consider application costs and other costs before you actually start at university
Before you start your studies in the US, it's worth planning ahead to meet costs related to the application.  
Application expenses 
It's important to be realistic about expenses from the very start. Before you even begin the application process, you should plan for: 
Admissions exam fees (ACT or SAT), if required ($100-$200 per sitting)

 

Application fees ($50-$100 per university), payable when you submit an application to a US university

 

Visa application and Student and Exchange Visitor Information System (SEVIS) fees. This will vary by visa type, but you should anticipate to pay around $650. This will be paid once you have accepted a place at a US college and are applying for a student visa.

 
If you can demonstrate that paying a fee to apply to a college would pose a financial hardship to your family, some universities will waive their application fee. You should contact each university to find out their procedures for this. 
It is very rare for non-US citizens to be eligible for admissions exam fee waivers, even if you come from a low income family. Remember, you should always check if the colleges you plan to attend actually require an admissions exam - many do not!  
Tuition fees 
All universities will list tuition costs on their websites as part of their cost of attendance. Tuition fees will vary widely from institution to institution.  
Community colleges tend to have much lower fees compared to other institutions, and this is often charged "per credit hour" - essentially the more classes you take, the higher the cost. 4-year colleges and universities will normally charge per semester or per year (regardless of how many classes you are taking).
Public universities tend to have lower fees than private institutions since they receive funding from the state where they are located. 
Something to keep in mind, as an international student, you are considered an 'out-of-state' or 'international' student at all public universities, so make sure you are checking the right cost amounts. And whilst public universities may have lower tuition costs, private universities might have more generous funding opportunities available for international students.  
Other expenses 
You should also take into account the following when doing your financial planning: 
Room and board

 

Books and supplies

 

Local and international transportation

 

Personal expenses (clothes, toiletries, fun, travel, mobile phone etc)

Health insurance

 
Each university will have a published estimated cost of living for their location. When you receive an offer of admission, the university will tell you your net cost of attendance and how much they expect you to contribute. By that point in time, it might be too late to secure extra funding, so follow the guides in this section and do your research early so you know that the universities you are applying to have funding available.
University funding
Your best resource for funding will be the university to which you are applying to. Many universities offer significant funding to international students - it pays to be flexible and open-minded about where you apply! 
US universities can offer several types of funding to international students. With all of these types of aid, you will want to double check on each institution's website to ensure their aid is available to international students. 
Need-based financial aid 
Some universities offer need-based financial aid, based on a family's financial circumstances. Your financial need is calculated by subtracting the amount your family is able to contribute towards your university education from a university's published cost of attendance.  
Note that the university will determine how much your family is able to contribute based on your family's financial situation, so your expected family contribution will be based on how much the university determines your family is able to pay, not what your family is willing to pay.  
Not all universities offer need-based financial aid, and not all of them offer it to international students, so if this is something you feel you would need in order to attend a US institution, you will want to incorporate this into your research process from the beginning. Some universities offer need-based aid for a certain proportion of the cost to attend - for example, up to the cost of tuition. In this case, depending on the family's financial circumstances the highest award would be equal to the cost of tuition and the student and their family would need to cover the living costs of attending that university.
If you are planning to apply for need-based financial aid and your family have nothing to contribute, you may wish to apply only to institutions that commit to meeting 100% of a student's demonstrated need. Competition for need-based aid is extremely high and you will want to ensure you are an extremely strong applicant for that college. 
Applications for university funding are often integrated into the application for admission. For need-based financial aid, you will likely have to fill in the CSS Profile to demonstrate your family's financial background. You should check if the university uses the CSS Profile, or if they use their own system. 
Visit our Applying for need-based financial aid section for detailed guides and downloadable resources to support you with your financial aid applications.  
Merit-based scholarships 
Some universities will offer merit-based scholarships to admitted students. These scholarships are awarded on conditions of merit in a few categories, such as: 
Official school qualifications and grades

 

Admissions exam results

 

Performing arts talent

 

Community service

 

Extracurricular involvement 

 
You can find the details of these scholarships on individual university websites. Applications for university funding are often integrated into the application for admission. Merit scholarships might require writing an additional essay or submitting your application by an earlier date. 
Niche scholarships 
Niche scholarships are offered to attract particular applicants, in order to fulfil a particular mission or need at the university. They might be based on any type of applicant criteria, such as: 
Gender

 

Country of origin

 

Ethnicity

 

Interests

 

Talents

 

Religious denomination

 

Medical condition

 
You can find the details of these scholarships on individual university websites. Applications for university funding are often integrated into the application for admission. 
Sports scholarships 
Read our dedicated section about athletic scholarships. 
Do they offer it? 
Use the following resources to find universities that offer financial aid and/or scholarships to international students: 
Make sure you indicate you are an international student if this is an option. 
These resources are not exclusive. Remember to check the websites of each university you're interested in, to see if they offer funding to international students. This includes the pages for: 
Admissions offices

 

Financial aid offices

 

Specific departments

 
Need-blind vs. need-aware 
Dozens of universities will fund the full demonstrated financial need of admitted international students. It's important to be aware, however, that due to budgetary constraints many of these will factor an applicant's financial circumstances into their admissions decision. This is known as need-aware admissions. If you have high financial need, you will want to make sure that your applicant profile is very competitive compared to the typical applicant at that institution. 
Some universities are need-blind and do not base your admissions decision on your financial circumstances. However, whilst these universities do not take your finances into account during the admissions process and will meet your full financial need if you are admitted, very few universities in the USA are need-blind and they are the most competitive for admission. 
While you may see some universities using these terms, do not be fooled! Need-blind institutions are not more generous with their financial aid packages, they often have some of the most competitive admissions processes and in reality you might find you are the most competitive applicant at a need-aware school. Your should focus on ensuring that your applicant profile is competitive compared to the typical applicant at that institution.  
External funding bodies
There are hundreds of funding bodies helping international students attend university in the USA. They include trusts, charities and private donors committed to a particular educational mission. External funding bodies may have specific qualities they are looking for in applicants, such as: 
Gender

 

Country of origin

 

Ethnicity

 

Interests

 

Talents

 

Religious denomination

 

Medical condition

 
There is bound to be a scholarship applicable to your situation. The following resources can help you search for scholarships based on your circumstances: 
Make sure you indicate you are an international student if this is an option. Many of these searches will also bring up university-specific scholarships. 
Applying for external scholarships 
External scholarship applications are separate to university applications. They might require essays, competitions and/or interviews. 
Some scholarship deadlines are much earlier than university deadlines, and some are much later. Schedule your applications sensibly and remember you can often apply for as many as possible. 
There are thousands of funding bodies so searching will require time and dedication to sift through scholarship listings and submit separate applications to each body. 
It's also important to note that the amount awarded by an external funding body can vary greatly. Scholarships may range from very small amounts awarded on a one-time basis to very generous scholarships that cover the full cost of attendance at an institution. For these reasons, we encourage students to first apply for university funding opportunities and then for external funding. 
External scholarships webinar 
Watch our webinar for more tips on finding and applying for external scholarships. 
Covering a wide range of sports, athletic scholarships in the USA offer talented students financial incentives for representing their university at the varsity level.
I want to play sport at a US college - do I have to apply for a sports scholarship? 
This can be a really common misconception about US universities! To play sport for fun or to learn new sports, you do not need to be on an athletic scholarship. There are teams at US universities for a variety of levels. 
Some students, normally playing their sport at an elite level, will gain an athletic or sports scholarship at a US university, which will be given on the basis that that student will represent the university at an elite level (for context, Division I American Football is similar to the kind of following that the Premier League football (soccer) has here in the UK). For the UK, we'd generally suggest that you should be playing your sport at county level or above to be considered a serious contender for an athletic scholarship even at lower divisions.
Remember, you do not need to have a scholarship to play sport at a US college! Many colleges offer a range of teams outside this level, from just-for-fun to competitive teams playing other universities. If you have been playing a sport here in the UK, it will add weight to your overall application, and may make you eligible for other scholarships or need-based aid. 
Are athletic scholarships offered for all sports? 
Not all sports attract athletic scholarships. The NCAA website is a great place to find a list of the sports and these are the ones that will have athletic scholarships attached to them. Remember however, not all sports will have a scholarship at every college. You will need to research which sports are played at which college. 
You'll also see that common sports here in the UK - such as Men's Rugby and Cricket - are not sports played at elite level in the USA and therefore do not have athletics scholarships attached to them.
You will see that the list of sports differs for male and female students - so while Men's Rugby is not an NCAA sport in the USA, Women's Rugby is. 
Athletic associations 
University level sports are governed by athletic associations, who set the rules regarding scholarships and athletic recruitment. If a university isn't a member of an athletic association, it is very unlikely that they have sports scholarships available. 
Each athletic association will have its own eligibility criteria for international students. Guides are available on the associations' websites: 
You will have to register with the correct athletic association as well as apply to the university as a regular student. If you meet the association's eligibility requirements and are a top athlete, sometimes the university will waive some of their requirements. 
US athletic recruitment at the university level is highly competitive. Students in the USA can start the process as young as 14 years old. International students don't have to begin quite so early but the sooner you start and the more time you put in, the more likely you are to achieve your goal. 
You can follow a do-it-yourself route, contacting individual university coaches to inform them of your interest in their sport and to demonstrate your talent. We encourage you to do your own research and chose the best option for your needs.
The following resources might help you with this: 
AthNet 
NCSAsports
NCAA Eligibility Center

I've been contacted by a company who have offered to help me get a sports scholarship - could this be a scam? Where do they fit in? 
There are companies in the UK who offer to help students with the athletic recruitment process, and will offer "cold message" you, possibly with a seductive offer. 
You should remember that no company can make you promises regarding sports scholarships and their fee structure should be clear and upfront. You do not need to use an agency for this process, and by following our process above you can do it as a DIY process. 
Remember, according to NCAA rules, a recruiting service, scholarship agent or scouting service may share your personal information and
statistics with NCAA schools; however, it may not do the following:
Guarantee an NCAA scholarship
Charge a fee based on receiving an NCAA scholarship
Base its fee on the amount or percentage of an NCAA scholarship
The NCAA Eligibility Center requires you to declare the following if you have used a company to help you: 
The name and contact information of the company you used
Copies of all documents you or your family signed with the company
A description of the services provided
A detailed explanation of payment arrangements for the services
A longer guide from NCAA is available here. 
Using these companies is not necessarily a bad thing, but you should do your due diligence and ensure that the company is reputable -  if you Google them you may be able to find feedback.
If you do choose to use a company to help you, understanding the process itself will help you understand how the company can help you and where they might be able to add value. 
Use this guide as a checklist when researching sport scholarships in the US
Use this guide as a tool to determine your academic standards for athletic eligibility in the US
Use this guide to determine your UK eligibility to play sport in the US
Loans
There are limited options to use loans to finance a university education in the USA if you are a British citizen. 
Unfortunately, the student loans available in the UK are not available for use for studying in another country, unless you are doing a year abroad from a UK degree. 
In the US, it's common for US students to either have help from their family for studies or if this is not available or doesn't cover the full cost, they will often take out US student loans.  
US student loans work very differently to UK student loans, and if you are looking at this route, it's worth spending time becoming familiar with how US loans work. Many of them will not offer income-contingent repayments and even if you are not working or a low-income earner, you will need to continue to make repayments, unlike student loans in the UK.  
Generally, US student loans from the US Government and banks and other commercial lending organisations are only available for US citizens or if you have a creditworthy US citizen or permanent US resident who can co-sign the loan agreement with you. 
Some US universities may offer opportunities to take on an institutional or private student loan, especially if there is a funding gap between the funds available to you and the cost to attend. These are likely to be more student-friendly than commercial loans, but if you are considering these, please make sure you have thoroughly explored the terms of the loan, interest rates, repayment and made sure you've explored alternatives first.  
UK banks will be able to offer personal loans, but you will have to begin making payments during your studies and interest rates may be considerably higher than a student loan. 
If you are a US or dual US-UK citizen, you can apply for US federal aid through the FAFSA website. 
We recommend you seek independent financial advice before taking out a loan to fund your studies. 
Funding when you get to the USA
There may be further financial opportunities once you get to the USA, but be aware these cannot be accepted as proof of funding during your first visa interview and you will need to show that you have funding in place before you go. 
However, while you are studying in the USA, new scholarships might come up or be open to students part way through their degree. You can work on campus up to 20 hours a week during term time and up to 40 hours a week during the holidays. 
After your first year, you could apply to be part of the student residence team and receive free on-campus housing and meals in exchange for helping to manage a residence hall.
The bottom line: consider a funding strategy
If receiving funding is essential for you to attend a US university, be sure to incorporate this research into your choosing process so that you ultimately only apply to universities you'd realistically be able to afford if you were admitted and received the maximum amount of financial aid you'd be eligible for.  
Here are some tips to securing an affordable US education if funding is a key concern: 
Start early and put the effort in to research universities and external funding bodies offering funding to international students

 

Be flexible in choosing your universities and locations, to minimise costs consider applying to universities with lower tuition costs or lower costs of living

 

Collect funding from many different sources

 

Continue applying to scholarships after the university application deadlines

Scholarships and need-based financial aid go to the top applicants in an admissions pool, and competition for admission, let alone this funding, is fierce between international students. By adjusting the colleges you apply to, you may find you can affect the level of competition. Perhaps you're just scraping in in terms of academic profile of the university you're looking at - you should consider finding other universities where you will be academically at the top of the admissions pool. Or maybe you are applying to a university that is a household name here in the UK - the likelyhood is that so will hundreds of other British students be applying there, and you may stand out more if you apply to an equally-as-selective university that is less well known here in the UK, where you will stand out as one of the only applicants from the UK.