Study of the US Institutes
Study of the U.S. Institutes (SUSIs) for Student Leaders are intensive short-term academic programs which intend to provide groups of undergraduate student leaders with a deeper understanding of the United States while simultaneously enhancing their leadership skills.
The program includes an academic residency at Shippensburg University in Shippensburg Pennsylvania during the summer break (June 25 to July 31, 2024). 
The Summer Institute consists of: 
Interactive classroom activities

 

Discussions

 

Lectures

 

Readings

 

Site visits

 

Workshops

 

Leadership development activities

 

Community service

 
Should conditions allow, the SUSI for Student Leaders from Europe may begin with an Opening Forum in Washington, D.C., bringing together participants from different Institutes for networking, foundational leadership skills development, and exploring relevant topics from multi-regional perspectives.
Circumstances permitting, the Institute will also include a one-week integrated regional study tour in the United States. Note that if the program must take place virtually, participants will engage in similar activities, but online from their home countries. 
The Institute is fully funded, with all participant costs covered, including: 
Return airfare and some domestic travel allowances

 

Tuition

 

Housing and meals in shared university accommodation

 

Small daily allowance

 

Health and accident insurance (pre-existing conditions not covered)

 

If the program is conducted virtually a technology stipend will be provided to all participants

 
To be eligible, students must:
Be between the ages of 18 and 25 

 

Be interested in chosen Institute topic 

 

Be a UK resident

 

Attend a recognised UK university 

 

H

ave at least one year left of their undergraduate studies, and be committed to returning to their home universities following completion of the program

 

Have little or no prior study or travel experience in the United States or outside of Europe 

 

Not hold US citizenship or permanent residency 

 

Be eligible to receive a US J-1 Visa

 
Candidates should also:
Demonstrate strong leadership qualities and potential in their university and community activities 

 

Indicate a serious interest in learning about the United States 

 

Have sustained high level of academic achievement, as indicated by grades, awards, and teacher recommendations

Demonstrate commitment to community service and extracurricular university activities

 

Be mature, responsible, independent, confident, open-minded, tolerant, thoughtful, and inquisitive 

 

Be willing and able to fully participate in an intensive academic programme, community service and educational travel 

 

Be willing to respectfully engage with fellow participants representing different backgrounds and different points of view;

 

Be comfortable with campus life, prepared to share living accommodations, and able to adjust to cultural and social practices different from those of their home country

 
Environmental Issues
This Study of the US Institutes,
hosted by Shippensburg University in Shippensburg, Pennsylvania,
provides participants with an overview of climate change along with its impact on communities in America, natural resources, and the local economy. This will tentatively take place from June 25 to July 31, 2024
Application instructions
Applicants should follow the steps outlined below.
Read the FAQ's and terms and conditions.
Read our Privacy Policy for applicants.
Apply online here and upload a transcript to the application form as a PDF (official transcripts are preferred).
Select two references and enter their email addresses into the application. They should receive a notification message that will lead them to their own online portal to submit a reference letter.
The application form must be completed, with transcript attached, and submitted before the deadline. Your references should also submit your letters before the deadline or your application will be incomplete. An application will not be considered completed if any of these items are missing or submitted late. 
Study of US Institutes timeline
Applications are currently open.
End of December 2023
Shortlisted candidates are notified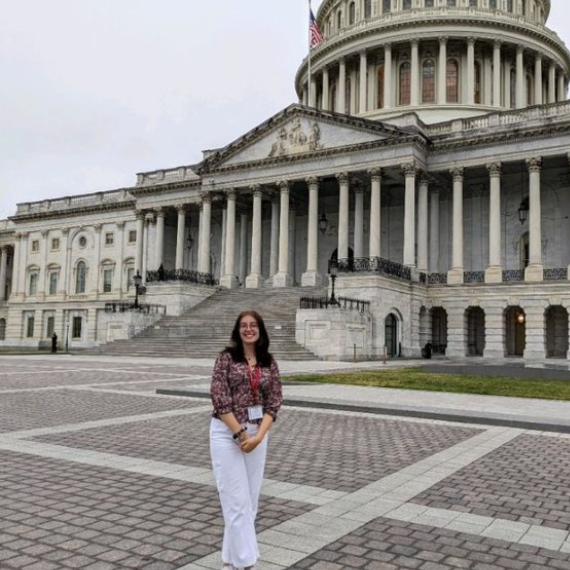 "As I look back on my time spent in the US, I feel so grateful for my new found knowledge, skills and friendships. On an academic level, immersing myself in learning about the local area of Southern Pennsylvania at Shippensburg University of Pennsylvania gave me a new appreciation for the importance of collaboration between different community actors in order to solve environmental problems. And on a personal level, I relished stepping out of my comfort zone and doing things I never could have imagined, like kayaking along the Susquehanna River and hiking at the Petroglyph National Monument in New Mexico."
Holly Brown, 2023 SUSI participant
Find answers to questions about the Study of the US Summer Institutes